Geelong might be the second largest city in Victoria, but we are leading the way in new dynamic careers and industries. This is great news for our regional career seekers, and all those planning to move here for attractive lifestyle, education and recreation choices.
Our career opportunities are just as inviting.
What is advanced manufacturing?

Any manufacturing process that takes advantage of high-technology or knowledge-intensive components. It includes chemical and medicinal manufacturing, vehicle and transport manufacturing, professional and scientific equipment manufacturing, computer and electronic manufacturing and specialised machinery and equipment manufacturing. (ABS 2018)
What is it like to work in Advanced Manufacturing in Geelong? Different but Healthy
Geelong, like the rest of the world, is caught up in an Advanced Manufacturing revolution. While the winding back of large local manufacturers like Ford and Alcoa, have resulted in an overall decline in the sector, this industry remains one of our largest employers. The trending aspect of Advanced Manufacturing: Innovation and Design, has expanded by 20% since 2006 and is expected to continue to grow at the same rate, well into the future.
Advanced Manufacturing is a new world. New technologies, global markets, and advanced materials bring fresh and dynamic opportunities. The key word is niche. With our regional predominance of SME (small and medium enterprises) Geelong is well placed to drive new products onto a world stage. Deakin's Manufutures, a partnership between research and manufacturing, provides an advanced manufacturing innovation hub at Deakin's Waurn Ponds campus, and acknowledges the unique place Geelong holds in the creative world of advanced manufacturing solutions for the region and beyond.
Add to this a highly skilled advanced manufacturing workforce, quality materials, leading design, novel product solutions and Geelong's proximity to growing Asian markets, and our region is poised to contribute to a global marketplace. With our stable political and economic base we are offering unique design solutions to a receptive world market.
Read more here
The $55 million regional Deakin Centre for Advanced Design in Engineering Training (CADET) is another clear indicator of the future of manufacturing in our region: different but healthy!
Advanced Manufacturing Creator
Creates, designs and engineers solutions to 21st century manufacturing problems.
Advanced Manufacturing Processor
Creates, Designs and engineers solutions to 21st century engineering and manufacturing problems.
Advanced Manufacturing Realiser
Ensures the final manufacturing product meets the customers' requirements and delivers it to its market.
Advanced Manufacturing Designer
Designs 21st century solutions to manufacturing requirements.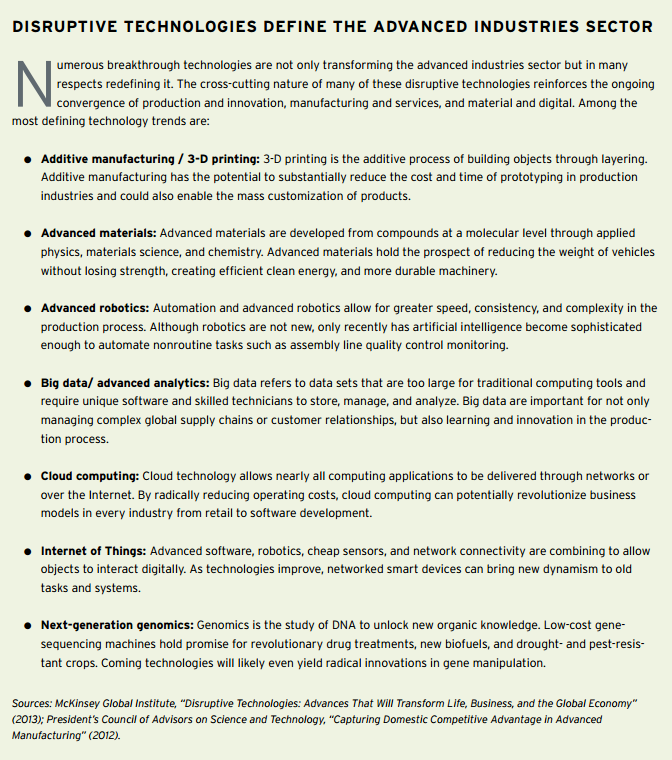 Geelong's future is far reaching and surprising. Our top trending industries: health, education, agribusiness, logistics, ICT, advanced manufacturing, construction and hospitality continue to grow. These are joined by professional services, up 16.5%, administration and safety services, up 12.4%, and arts and recreation up 20%. Read more here
To be ready we have to plan. You can use Geelong Careers' live job descriptions to gain an up to the minute guide to what regional employers value in experience, training and skills.
With our population of 308,339 (2016) expected to grow by about a third again by 2031, Geelong Careers is committed to leading our region to prepare the work force we need, to ensure our region continues to achieve its full potential.
---